When it comes to social platforms, the size of Facebook's community continues to lead the pack. Facebook boasts 1.37 billion daily active users worldwide, with the number of Facebook users in the United States expected to reach 207.36 million.
That's a lot of eyeballs, and if your business doesn't have a presence on the platform, you'll unequivocally miss out on countless opportunities to grow brand awareness, and ultimately, increase revenue.
By now, most businesses have at least developed a business-specific page on Facebook that says to users, "Hey, I'm here!" But, consider how you can stand out and wow your existing and potential customers with thoughtful posts and engaging content.
We've developed a list of Facebook facts to help take your business to the next level in 2018.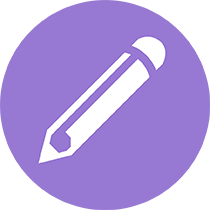 Back to basics
Considering all the flashy features Facebook has to offer, it's easy to overlook the simple building blocks of effective communication with your customers. Make sure the "About" section on your page reflects your business' correct hours of operation, contact information, including a telephone number, email and address, and a quick, descriptive line or two about your products or services. If customers can't get a hold of you, or if they're unsure of your purpose, you risk losing their interest and trust.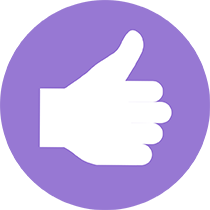 It takes two
If you want your customers to engage with your content, your page and ultimately your brand, make sure you also spend time engaging with your customers and acknowledging interactions. Respond to reviews, both negative and positive. Take the time to "Like" or reply to comments and photos visitors leave on your page's wall. Highlight positive customer and vendor interactions by tagging them, with permission, in posts. Don't forget to venture outside of your page and engage on other pages to expand the reach of the conversation.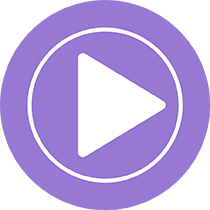 Video, video, video
Video posts dominate today's social media landscape and continue to garner more attention from users over other forms of media. Don't let fear get in the way of taking part in the trend — you don't need a professional videographer to shoot videos for posting on your Facebook page. In fact, people forgive less-than-stellar production quality video as long as the story keeps them engaged. Do a little research on how to shoot quality videos using just your smartphone. Pro tip: before you post your video, add captioning manually or using Facebook's automated tool, as more and more users watch videos, but in many cases with the sound off for part or all of the video.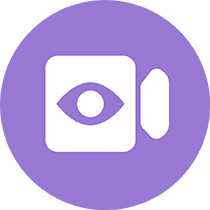 Do it live
Authentically promote your brand by enlisting the help of Facebook Live. This feature provides users a unique, inside look into your business through the power of immediacy. Plus, anyone can do it — simply determine an interesting facet of your business, aim and shoot! Develop your talking points or a full script, whatever makes you more comfortable in front of the camera. The purpose is to increase engagement on your page while delivering content your audience will like. You can also continue the two-way conversation by responding to comments during the live event. And, if Facebook gives live videos a boost using its algorithm — meaning the platform puts your live videos in front of more people — you should take advantage.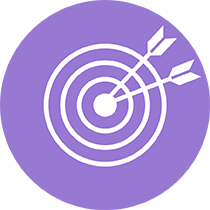 Keep it consistent
A successful Facebook page relies on consistency in a variety of ways. Always make sure the tone and imagery of your Facebook remain true to your overall branding. However, you can let your brand's guard down and use a more casual attitude across the platform, even if your brand typically employs a more formal approach. Remember, the goal remains engaging with your audience, so take note of how they speak and incorporate that into your posting strategy. Most importantly, make sure you post regularly. A Facebook page with stale and outdated content can cause distrust and force your audience to go elsewhere.
Rules of engagement
For those businesses unwilling or afraid to step onto the Facebook scene, rules of engagement provide clear parameters to help guide the conversation on your page. Set guidelines in your "About" section including the prohibition of profanity on your page, the ability to delete comments not related to the post and intolerance of personal attacks. You may need to decide whether or not addressing negative feedback or aggression on your page publically can provide a better customer experience overall. By responding to negative content publically, you can offer a professional and friendly solution that upholds your reputation among other audience members.
At the end of the day, engaging with your audience regularly and authentically through quality content, engaging conversations and meaningful interactions will put your business ahead of the rest.
Facebook's latest algorithm update penalizes "engagement-bait" material — posts that overtly encourage comments, likes and shares — and prioritizes personal pages and posts over public and business pages' content. This means Facebook ad space will diminish making inventory more valuable and potentially more expensive. Businesses that proactively engage audiences in organic ways, however, can improve the likelihood of appearing higher and more often across user feeds.
While this blog provided a few tips to jumpstart your focus in 2018, Facebook boasts many additional features to utilize and incorporate into your strategy. Let us know what Facebook features you'd like to hear about or questions you have in the comments section. Or, even better, tag us on Facebook at @abrightidea and let's start a conversation.