For many, the first step into your industry-of-choice starts with an internship. In preparation for this "real world" introduction, take the following steps to earn your graphic design internship.
After selecting companies you feel fit your creative spirit and career aspirations, pour your passion into crafting a perfect cover letter and resume, remain diligent about following up with prospective employers, answer every phone call and monitor email to ensure you don't miss out on the opportunity for an interview. Then, after all the waiting — and let's be honest, some stress — you receive the call offering an interview for the design internship of your dreams! So, what do you do now to prepare?
1. Research the company
Now that the interview is scheduled and placed on your calendar (hint, hint!), the first thing you should do is research the company, in detail, if you haven't already. Read about how the company started, make note of the leadership, research their company culture, list of clients and portfolio of work. This initial step will help when the employer asks, and they will ask, "Why are you interested in a design internship with us?" You will demonstrate that you took the initiative to research and familiarize yourself with their company.

2. Be yourself
This one tops the list for any interview, but it's true. Most people get a case of the nerves during any interview, so you are not alone if you feel anxious the day-of. Take a few deep breaths, try to stay relaxed and just be yourself. Employers want to see the real you. Not only do employers look to see if your skillsets are up to par, but they also take into consideration how you fit into their culture. Have personality during the interview and show the company why you'd be a great extension of their team.
3. Bring a portfolio
When interviewing for a graphic design internship, make sure you bring a professional and polished portfolio in digital and/or print versions. If you designed a website, bring an iPad or laptop with you to the interview so you can walk through the site — do not rely on the interviewer to supply the technology. If you designed a printed piece, bring a mock-up so you can talk through your design process from conception to implementation. An equally important second part to this step — take pride in your work. As you talk through your portfolio with the interviewer, speak with confidence about the things you created. Do not mention what you should have done or would have done. Talk about your pieces in a positive light and focus on things you did well in the execution, or how you solved the design problem.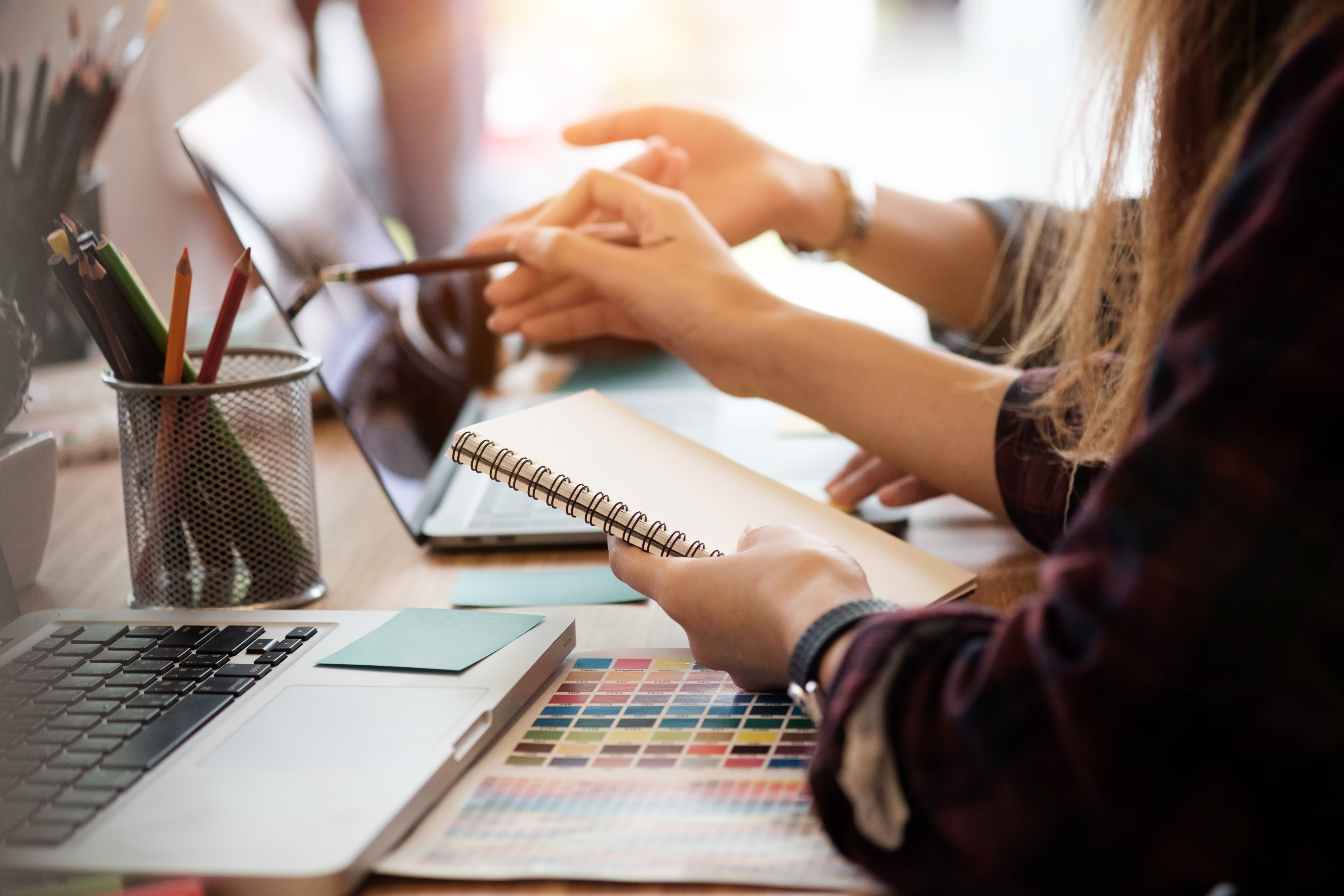 4. Talk through your process
While your portfolio shows the interviewer the end-product of your creativity, it does not convey the story behind your creative genius. Start with explaining the project or assignment to show your understanding of the audience and design problem. Demonstrate your critical and design thinking by answering the following questions:
What challenges did the project present and how did you solve them?
Did you work within a budget or time constraints?
What was your strategic approach?
As you explain, take ownership of the project and the design decisions you made along the way. Describe your purposeful design choices that influenced your decisions and the strategy behind them. Please know, graphic design professionals do not want to hear you did something "because it was pretty."
5. Send a thank you note
After you make it through the interview — and, you will definitely make it through — be sure to send a thank you note to the interviewers. This may seem like an outdated gesture, but a handwritten thank you note speaks volumes. Take the opportunity to thank them once again for their time and consideration and to express your interest in interning with their company. Not to mention, it will help you stay fresh in their minds as they make their decision.
Making the best impression during your interview requires preparation. While you're there to try and land an internship, you could also be speaking with your future full-time employer. Take the necessary steps to impress before and after the interview, and always remember to be yourself.
Stay connected with A. Bright Idea by checking the careers section on our website for any future employment or internship opportunities.