Through our internship program, we provide interns with mentorship, industry knowledge, and on-the-job training in a fast-paced environment. By interning with us, individuals gain real-world experience in agency life and learn what it takes to work as an effective team.
Recently, A. Bright Idea had the pleasure of mentoring two interns, Hayley McCullough and Sophia Dietrich, who worked closely with the visual team to create and edit content, enhance their production skills, and much more. They both offer a peek into their life as an A. Bright Idea intern below!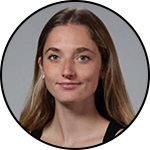 At A. Bright Idea, I've learned not only the intricacies of a public relations firm, but the team it takes to run a successful business. Here at ABI, we have four teams: Executive, Verbal, Visual, and Administrative.
This summer, I worked closely with the Visual Team, specifically with
Nate Keezer
and
Taylor Goad
. Nate, ABI's Videographer/Production Coordinator, and Taylor, ABI's Motion Graphic Designer, guided me through this new endeavor to help enhance my production skills. In return, I'd produce small pieces of work for ABI clients in order to help projects run more smoothly. Nate, Taylor, and I worked together regularly in ABI's professional Sound Booth, Mac Editing Station, and Photography/Videography Studio. One of my primary goals throughout my internship was to get more familiar with Adobe Suite applications. Nate showed me the basics of Adobe Premiere Pro and Adobe Audition, then handed me the reins to complete tasks for client work. Additionally, I gained hands-on experience with advanced camera and studio equipment. Over the course of my summer at ABI, I've improved my filming, editing, and networking skills to further my pursuit of a career covering sports. Thank you to all the team members at ABI, and to
Cobey Dietrich
, Executive Vice President of Verbal and Visual Communications, for taking a chance on a Sophomore from The Pennsylvania State University. As I head into my junior year, I'll be sure to take all of the lessons I've learned here at ABI with me. I'm pursuing a major in Public Relations, a double-minor in Business and Media Production, and a Certificate in Sports Journalism. Aside from working at ABI this summer, I've spent time working on my Private Pilot's License. I plan to obtain my VFR license in the summer of 2023. In the fall, I'll be working at Penn State Football as a Recruiting Operations Intern, Secretary of the Association for Women in Sports Media, and Family Relations Chair for THON as a mid-distance athlete on PSU's Club Track & Field team.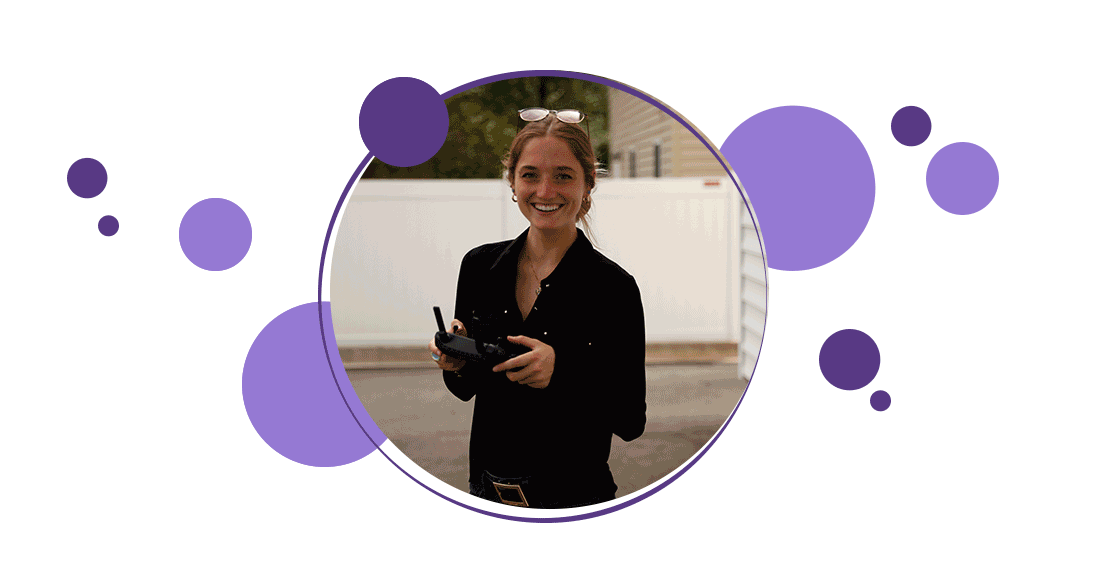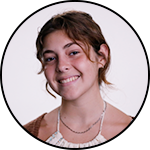 As a student beginning my junior year in high school, I am so lucky to have had such an amazing experience interning at A. Bright Idea this summer.
Working behind the scenes with trained professionals has given me a new appreciation for the world of public relations. I now recognize the teamwork, planning, and sacrifice that goes into both pleasing clients and providing high quality work. While working at ABI, I spent most of my time with a small group of people from the Visual Team;
Nate Keezer
,
Taylor Goad
, and my fellow intern, Haley McCullough. I had such a great time learning about all aspects of production, as well as collaborating on different projects throughout the summer. I was very fortunate to have had a background in using some of the editing software available at ABI, and was able to utilize this knowledge to go through footage, edit videos, and so much more. On one occasion, I was even able to work on a spot for a client! I am forever thankful to all those who have given their time to teach me about the visual aspects of public relations, as well as the social components that establish connections with clients and coworkers. I will continue to use all that I have learned from this internship to better myself as a student, team member, and person.
This coming school year, I plan to hone my skills as a digital artist in hopes that I can combine my knowledge of audio/video production with my skills in digital rendering and computer animation. Working in the film industry has always intrigued me, and this internship at A. Bright Idea has taught me so many things that apply to this interest. I will also be able to apply this knowledge to the Advanced Video Journalism class that I will be continuing next year. Once again, thank you to all who were instrumental in making this past summer both a fun and fantastic learning experience.