The light bulb. It's synonymous with creativity, ideas and innovation. If you haven't noticed, we are infatuated with these inspirational glass orbs of light. Each employee has an original, personalized light bulb icon. In fact, when a new "light" joins the team their first assignment is to determine what their light bulb will represent about them. It's a process that demonstrates our approach at A. Bright Idea — a true, first collaboration with other members of the team.
When creating these icons, the challenge is figuring out how to communicate someone's interest or expertise within the limitations of a light bulb.  As with any logo or icon project, the goal is to create a clear, simple and recognizable graphic reproducible at any size.
The process starts with concept sketching. Whether it is on a Wacom tablet or hand drawn in a notebook, sketching allows us to toss around a lot of ideas to see what sticks. Oftentimes eliminating what doesn't work, ends up contributing to the discovery of a successful concept. After the team has discussed and decided on an option, it's time to take the concept digital.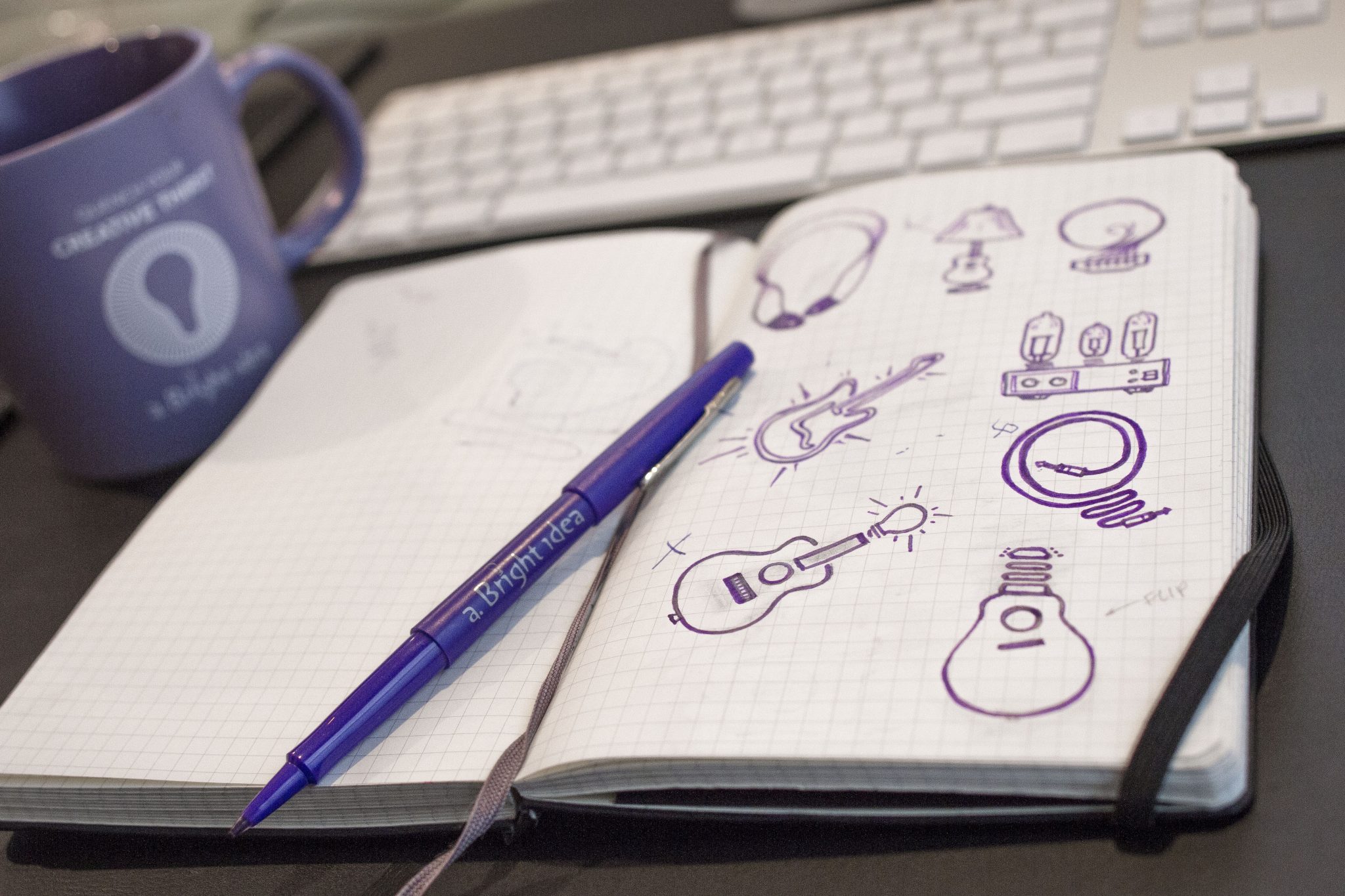 We begin by importing the sketched image into Adobe Illustrator; this serves as reference for the final icon. Next we roughly trace the hand drawn image with the pen tool, allowing us to have a rough editable form to refine. Once the rough form is captured, we refine the illustration by creating/manipulating editable line paths, followed by applying separate layers of color for shading and highlights. Keeping the lines editable and layers labeled, keeps us organized and makes changes efficient. Since all of A. Bright Idea's icons are one color, we must rely on applying tints in order to create a sense of dimension.  After the working vector icons are reviewed and approved, it's time to prep and export the files for use in print and multimedia applications.
We hope you enjoyed this spotlight on our team light bulb icons! Take a look at these lightbulbs and try to guess who's is who's.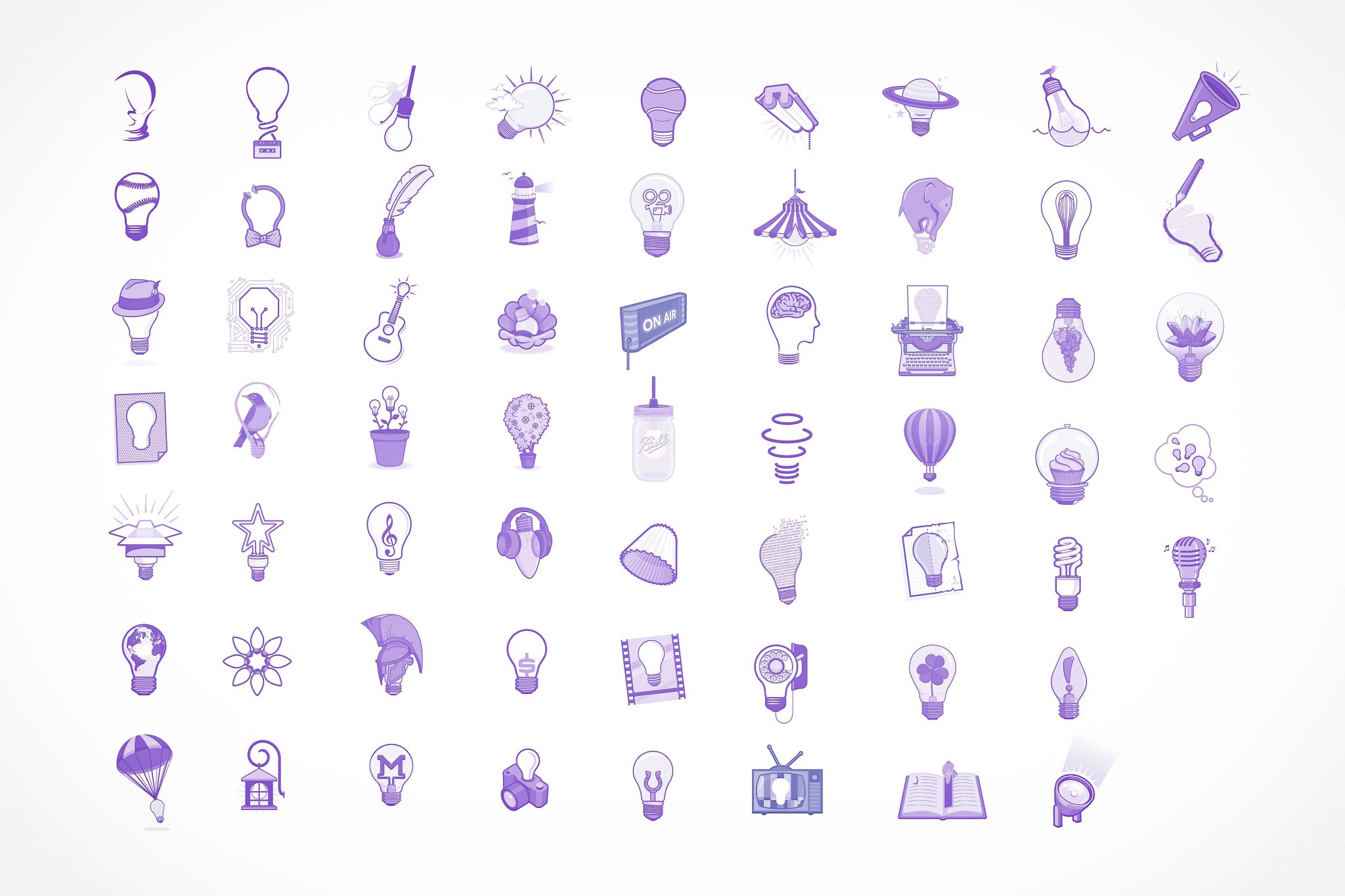 BEHIND THE SCENES: The Light Bulb Icon